by Kim, Lahey & Killough Law Firm
Temporary and permanent layoff and termination decisions are a difficult reality for many in the business community now. State agencies and the federal government are adjusting employment laws in response to the COVID-19 pandemic. If layoffs and terminations are your next moves, be sure to consider new laws that might affect those decisions.
Employers Allowed to File Unemployment Claims
The SC Department of Employment and Workforce is allowing employers who have to temporarily lay off workers to file claims for unemployment insurance benefits on their workers' behalves, for up to six weeks. Doing this serves two purposes: (1) it exempts your employees from SCDEW's typical work search requirement during the six weeks; and (2) your workers will be ready to get right back to work once you reopen for business. The claim must be submitted after the week of layoff is over, but within 14 days of the claim week ending date. Applications are available on SCDEW's website.
New Federal Leave Laws In Effect
The "Families First Coronavirus Response Act" (FFCRA") went into effect April 1, 2020, and effects many employees' rights to leave. At bottom, the FFCRA requires covered employers to grant two weeks of paid sick leave to qualifying employees, and potentially an additional ten weeks of paid leave (the first ten days of which is unpaid) for employees caring for minor children whose schools or childcare facilities/ caregivers are closed or unavailable due to COVID-19. Whether your business qualifies as a "covered employer," and whether specific employees qualify for the Act's relief are fact-specific. As such, you should consult with an employment attorney about how the FFCRA may be implicated in your termination/ lay-off decisions.
We Can Help
We're happy to help ease your burden during this difficult time. If you have questions about how these new laws may affect your business and your decisions about employees, please contact Attorney Casey Martens at cmartens@kimandlahey.com.
by Kim, Lahey & Killough Law Firm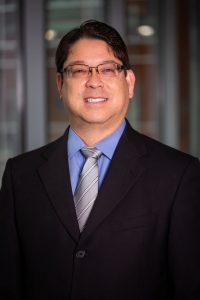 Greenville, S.C. — August 15, 2019 —Doug Kim, a longtime intellectual property attorney in the Upstate area, has been selected by his peers for inclusion in The Best Lawyers in America® for 2020 in the fields of Patent Law and Trademark Law in Greenville, SC.
Since it was first published in 1983, Best Lawyers® has become universally regarded as the definitive guide to legal excellence. Best Lawyers lists are compiled based on an exhaustive peer-review evaluation. Almost 94,000 industry leading lawyers are eligible to vote (from around the world), and we have received over 11 million evaluations on the legal abilities of other lawyers based on their specific practice areas around the world.
For the 2020 Edition of The Best Lawyers in America, 8.3 million votes were analyzed, which resulted in more than 62,000 leading lawyers being included in the new edition. Lawyers are not required or allowed to pay a fee to be listed; therefore, inclusion in Best Lawyers is considered a singular honor. Corporate Counsel magazine has called Best Lawyers "the most respected referral list of attorneys in practice."
"I am honored to have been recognized by Best Lawyers especially since this is a peer review award." says Doug. Based in Greenville, South Carolina, the Kim and Lahey Law Firm, LLC, which was founded by Doug and Seann Lahey in March of 2018, assists clients with legal services including intellectual property protection both domestically and internationally. Working with clients to understand their business, their needs and customize legal solutions that best achieve their goals and budgets, Doug's practice focuses on client-centric strategies involving patents, trademarks, copyrights, trade secrets, enforcement, licensing, contracts, privacy policies, and website terms and conditions.
Doug is also the Chair of the South Carolina Bar Intellectual Property and Innovation Committee. "Through organizations like the SC Bar IP and Innovation Committee, I hope to help other attorneys and clients increase their awareness of the importance of a good IP strategy and build relationships that help the profession and clients navigate the increasingly complete legal landscape."
Providing Legal Services to Help Revolutionize Business and Empower Entrepreneurs.