by Kim, Lahey & Killough Law Firm
Kim and Lahey Greenville Law Firm welcomes attorneys Casey Martens to our new North Carolina office, as well as B.C. Killough and Ernest B. Lipscomb, III in our newly established Charleston office. Moving forward, the firm will operate under the tradename Kim, Lahey & Killough.
These additions expand the firm's geographical reach, enhancing its capabilities in providing legal services to companies ranging from start-ups and early ventures to established international markets throughout the Carolinas. Additionally, these combinations broaden the industries the firm can serve, including manufacturing, software, energy, finance, hospitality, tourism, and technology. Key practice areas will include intellectual property, business and commercial litigation, mediation, employment, corporate and business matters, mergers and acquisitions, contracts, and cybersecurity. Each individual firm brings unique benefits along with them.
---
North Carolina
Kim, Lahey & Killough is committed to advancing diversity and inclusion in the legal profession. Adding Casey to the team continues the active promotion of their passionate commitment to improve diversity in this field. The expansion into North Carolina has been secured by a new office location in Brevard, NC.
The practice areas of the firms are complementary and will heighten our presence in the South and North Carolina economies. "The practice strengths, collaborative culture and focus on providing exceptional client-centric service will help us to deliver even greater value to our clients. We're confident that this combination will accelerate our growth and lead to long-term, sustained success," says Doug Kim.
Casey Martens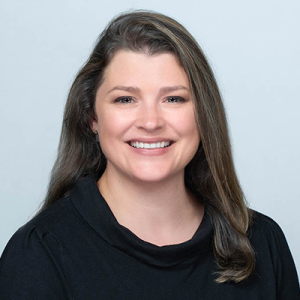 Casey Martens brings a unique mix of interests and experience in public service and small-business restaurant management to her litigation contact and employment law practice.
Some of Casey's highlights are her work with the South Carolina ACLU on prison reform, the League of Women Voters Voting Rights Act presentations and voter registration to South Carolina high schools, and the Young Lawyers Association's initiative for educating students about the intersection and impact of social media, technology, and the law. For these and her other efforts, Casey was awarded the "William Bennett Regan Award for Outstanding Public Service" by the Charleston School of Law.
Experience has its advantages. With a decade of small-business management to draw on, Casey recognizes the realities and challenges that employers and employees face in small business settings. Her tenure in the food, beverage and hospitality industries gives her a uniquely informed view of how-to best structure and implement preventative measures such as policies, procedures, and employee manuals. Casey is adept at how to approach social issues like sexual harassment and racial discrimination, as well as financial issues such as non-payment of wages and overtime.
Previously, Casey served as an intern and a paralegal in a wide variety of legal areas, including product liability, probate, the SC Department of Health and Environment, and the US District Court for the District of South Carolina.
---
The South Carolina Lowcountry
The inclusion of B.C. Killough and Ernest B. Lipscomb, III in Charleston brings two legal powerhouses.
B.C. Killough
For over thirty years, Bill has provided legal services in the areas of patents, trademarks, copyrights, commercial transactions, litigation, and mediation to his clients.  He is a Senior Fellow with the Litigation Counsel of America, is rated AV Preeminent® by Martindale Hubbell®, and listed in The Best Lawyers in America (2015 Charleston, SC Corporate Lawyer of the Year), South Carolina Super Lawyers and Charleston Business Magazine as one of its Legal Elite. Killough and his co counsel Lip Lipscomb both previously served as adjunct professors of the patent law course at the University of South Carolina School of Law.
Ernest B. Lipscomb, III
Ernest B. Lipscomb, III is the author of the seminal eleven-volume treatise in the patent field, Lipscomb's Walker on Patents, and Lipscomb's Patent Claims. He has also testified as an expert witness in numerous patent cases. Lipscomb is rated AV Preeminent® by Martindale Hubbell® and recognized by both The Best Lawyers of America and Super Lawyers for his work in trademarks, patents, and intellectual property law. In 2015, the South Carolina Bar Foundation honored him as a member of the Nifty Fifty Class.
"We are excited to bring the comprehensive knowledge of both Bill and Lip to the firm and look forward to further enhancing the legal services we offer to our existing and future clients", says Doug Kim. "With this new expansive presence in both Carolinas, Kim Lahey & Killough not only gains a larger geographical footprint, we increase our resources network, enabling us to provide an expended legal service offering to our clients."
Kim, Lahey & Killough Law Firm is devoted to helping clients establish, enforce, and leverage their intellectual property rights. With our client-centric focus, we seek to understand your needs and customize legal solutions that best achieve your goals and budgets.