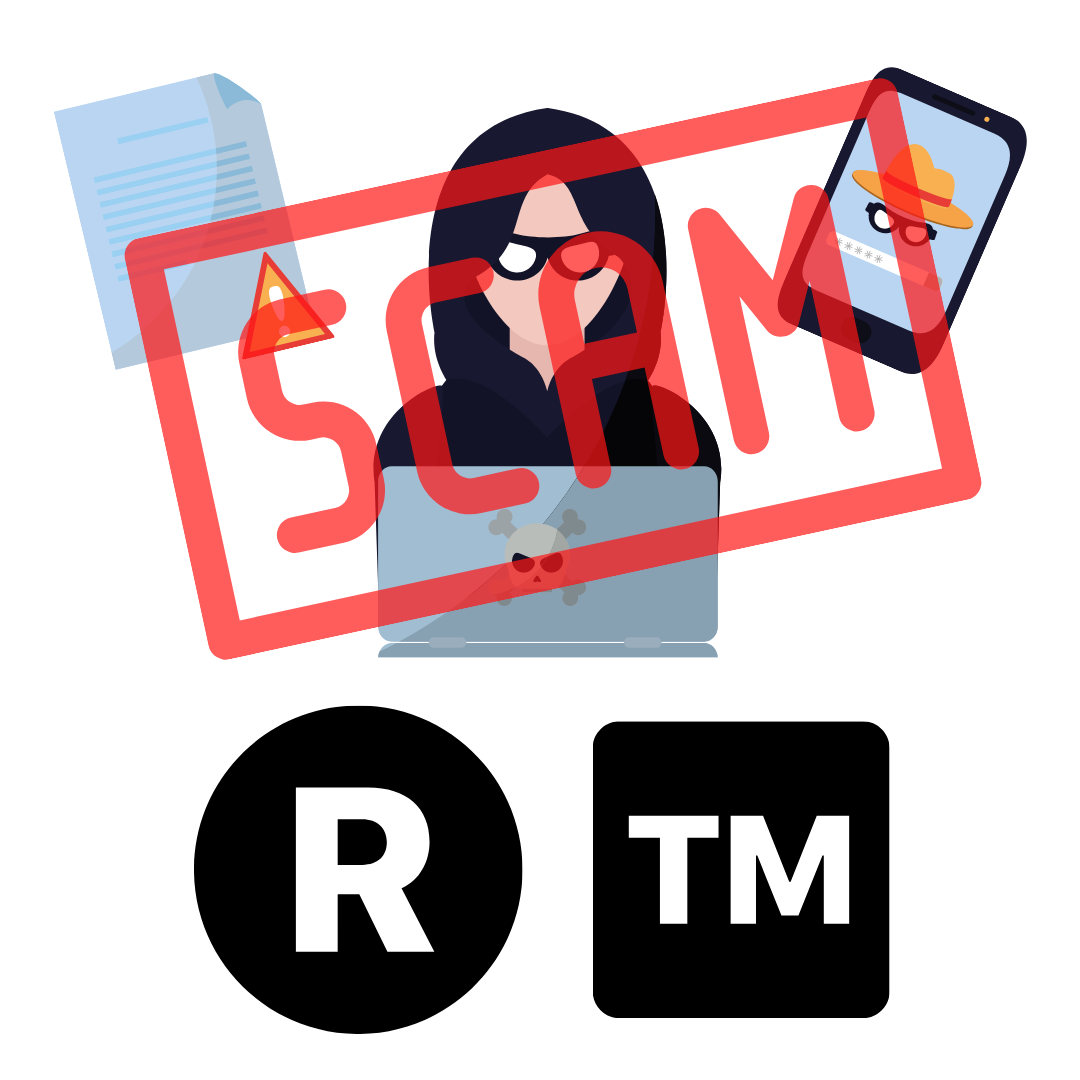 Trademark Renewal Scams: A Growing Problem. Don't be Fooled.
 Anyone who has registered or applied for a trademark knows it eventually must be renewed. Unfortunately, bad actors know this too and are trying to rip you off. According to the US Patent and Trademark Office (USPTO), trademark renewal scams are on the rise. They're becoming so sophisticated that the USPTO has filed several trademark applications to increase protection for its own brand.
Being on a national trademark register is one of the many benefits of have a federally registered trademark. It allows others to search and find your registration. When other companies are trying to determine if a name is "available," one of the first places they look is the USPTO database of trademark registrations and pending applications. To keep a trademark registration enforceable, it must be renewed periodically. Generally, the first renewal is five years from registration. The next one in five more years and then every 10 years after that. Unfortunately, bad actors are also looking at the public database. The USPTO says they're seeing an increasing number of misleading solicitations and trademark filing scams.
The USPTO has also stated that it is "seeing more sophisticated enterprises entering the space" with some scams even impersonating the US Patent and Trademark Office. I know first hand. I received a fraudulent text regarding my trademark just last year. The USPTO has taken steps in the past to curb this misleading and sometimes illegal behavior, including providing scam alerts, working with law enforcement and sanctioning filers who violate the US Patent and Trademark Office rules.
On August 4, 2021, the Department of Commerce (the agency under which the USPTO sits), filed several applications for the federal registration of USPTO marks. The USPTO hopes with a federal registration, it can improve its ability to stop these scams and protect the USPTO brand from improper use by those trying to impersonate or falsely claim affiliation with the USPTO. In appreciation of the potential conflict of filing an application in its own office (because the application would be examined by the USPTO) the Department of Commerce is the actual applicant.
As we see more and more activity online and with more and more access to information, we can expect these scams to continue. If you receive a notification from a party you do not know (for example, not your law firm) take caution. Some of the known violators call themselves names like:
"Patent and Trademark Office"
"Patent & Trademark Office"
"Patent and Trademark Agency"
"Patent and Trademark Bureau"
"Trademark Compliance Center"
"Trademark Compliance Office"
"Trademark Office LTD"
"United States Trademark Registration Office"
One company in Belize went so far as to attempt to register the mark PATENT & TRADEMARK AGENCY.  In response, the USPTO stated, "Registration is refused because the applied-for mark PATENT & TRADEMARK AGENCY consists of or includes matter which may falsely suggest a connection with a US government agency, specifically, the US Patent and Trademark Office."
If you have any doubt as to the authenticity, truthfulness or honesty of any communication you receive concerning your trademark registration or application, contact an experienced trademark attorney for assistance.
Latest Posts
by Cherish Benton
The Kim, Lahey & Killough Law Firm is pleased to announce five of our attorneys are listed in The Best Lawyers in America® 2024 edition, including four...
by Cherish Benton
From left: Robert Merting, Casey Martens, Hunter Freeman, Doug Kim, Seann Lahey, B.C. Killough Six Kim, Lahey & Killough attorneys have been named...
by Cherish Benton
Plan sets priorities that enable the agency's new mission and vision WASHINGTON, DC (June 7, 2023) — The U.S. Patent and Trademark Office (USPTO) today...