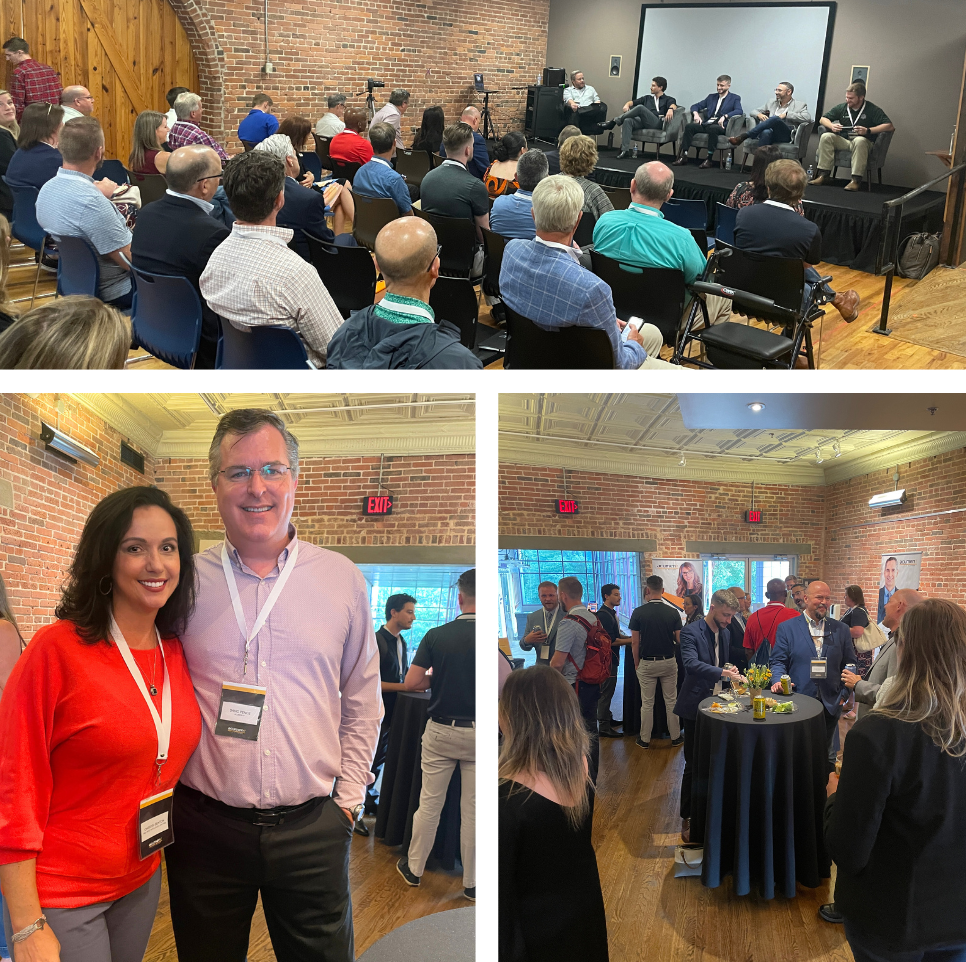 IT Security Strategies in the Age of AI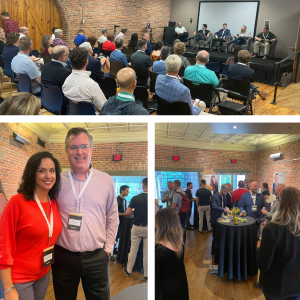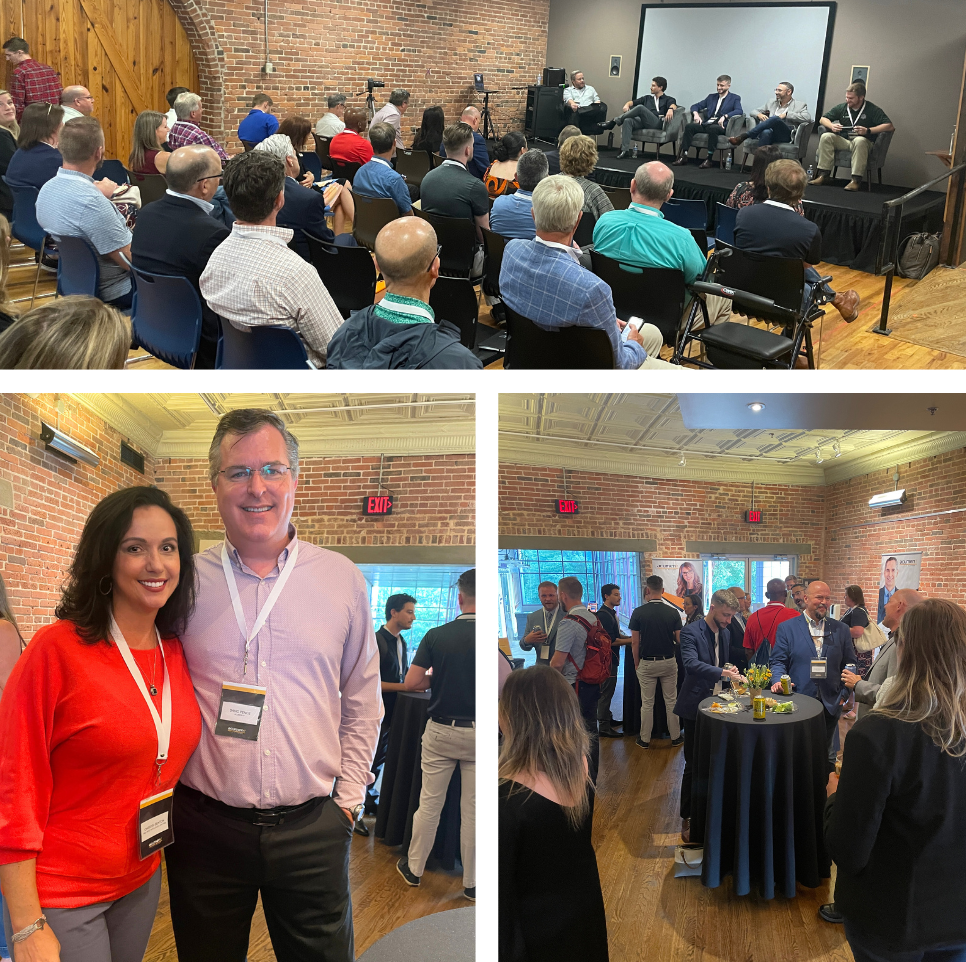 The cybersecurity landscape has undergone a seismic shift in the aftermath of the COVID-19 pandemic. We've moved past the era of deceptive Nigerian email scams to confront highly organized and tech-savvy cybercriminals, many of whom employ advanced AI-driven tactics. Small businesses, in particular, are bearing the brunt of ransomware attacks because they often lack the financial cushion to fend off these digital marauders. In this blog post, we will delve into the key takeaways from Acumen IT's event, "IT Security Strategies in the Age of AI," held in Greenville in October 2023.
The Evolution of Cybercrime
Cybercrime has transitioned from the work of lone individuals operating out of basements to well-structured businesses with deep knowledge of your organization. AI now plays a significant role in orchestrating attacks, making them more efficient and devastating.
Ransomware attacks, in particular, have surged, with small businesses being prime targets due to their vulnerability. Many small businesses lack the financial resources to pay a ransom or defend against such attacks. To combat these threats effectively, here are three crucial strategies to consider:
Employee Training: Focus on training your employees to recognize and respond to potential threats. A well-informed workforce can serve as a crucial line of defense.
Cybersecurity Policies: Implement robust cybersecurity policies that dictate how employees should handle sensitive data and use company resources securely.
Cybersecurity Insurance: Invest in cybersecurity insurance that covers your organization adequately. Avoid relying solely on general liability insurance, which may offer insufficient protection in the event of a significant breach.
Cybersecurity Insurance Matters
One essential aspect often overlooked is the need for dedicated cybersecurity insurance. It's crucial to understand your liabilities and not rely solely on general liability insurance, which may include minimal cybersecurity coverage. A $50,000 cybersecurity policy that's included in your general liability insurance wouldn't scrape the surface of a $1M attack, for example. Engage your cybersecurity service provider to review your insurance policies and ensure they provide adequate protection for your organization.
Remote Work and Privacy Compliance
With the prevalence of remote work, maintaining privacy compliance becomes paramount. Here are some best practices:
Least Permissive Access: Clearly define who has access to specific resources within your organization and limit access to only what's necessary for each employee's role.
Data Logging: Maintain logs and controls for data access and usage, ensuring transparency and accountability.
Data Assessment: Regularly evaluate your dataset to identify and eliminate unnecessary or sensitive data.
End User Privacy: Respect and maintain end-user privacy by setting clear boundaries on data access.
Data Ownership: It is crucial to understand that cloud providers like Microsoft and Google are not responsible for securing your data; you must take proactive measures.
Regular Audits: Periodically audit your systems to identify and address potential vulnerabilities.
Leveraging AI for Cybersecurity
Harnessing AI for cybersecurity can be a game-changer. By feeding internal documentation into AI systems, you can empower your employees with quick access to critical information. However, it's essential to maintain a 100% closed system to prevent misuse. Striking the right balance between convenience and security is key.
Managing IoT Devices
IoT devices can introduce vulnerabilities into your network. To manage them effectively:
Vet Devices: Carefully evaluate IoT devices before integrating them into your network.
Built-in Monitoring: Opt for devices with built-in monitoring capabilities to detect unusual activity.
Segregation: Maintain separate networks for business IoT devices and personal devices to limit access.
Conditional Access Policies: Implement conditional access policies to control device connectivity.
Securing Multi-Cloud and Hybrid Systems
Securing multi-cloud and hybrid systems requires a multifaceted approach:
2FA & MFA: Enforce multi-factor authentication to bolster security.
Single Sign-On (SSO): Use SSO solutions for centralized control over access.
Employee Policies: Establish clear policies for device usage and data access.
Remote Device Management: Be prepared to wipe compromised employee devices to safeguard data.
Secure Connectivity: Encourage employees to use VPNs or hotspots when on public networks.
Data Encryption: Utilize encryption technologies to protect data in transit.
The evolving cybersecurity landscape necessitates a proactive approach. By prioritizing employee training, implementing robust policies, and investing in cybersecurity insurance, you can fortify your defenses against modern cyber threats. Additionally, implementing AI responsibly, managing IoT devices, and securing multi-cloud and hybrid systems are crucial components of safeguarding your organization. Stay vigilant, adapt to new challenges, and invest in the security of your digital assets to thrive in this evolving digital world.
Founded in 1999, Acumen IT is a leading technology firm that helps companies and organizations accelerate their business by helping to increase efficiency in Processes, People and Profitability. Acumen IT leverages technology to assist businesses to materially improve the health and performance of their client's businesses.
Latest Posts
by Cherish Benton
As a sponsor of the InnoVision Awards organization, the Kim, Lahey & Killough Law Firm is proud to share the news about this year's winners. Application...
by Cherish Benton
 The cybersecurity landscape has undergone a seismic shift in the aftermath of the COVID-19 pandemic. We've moved past the era of deceptive Nigerian email...
by Cherish Benton
 Kim, Lahey & Killough Law Firm has been named in the 2024 edition of Best Law Firms® in Greenville and Charleston. Firms included in the 2024 Best Law...