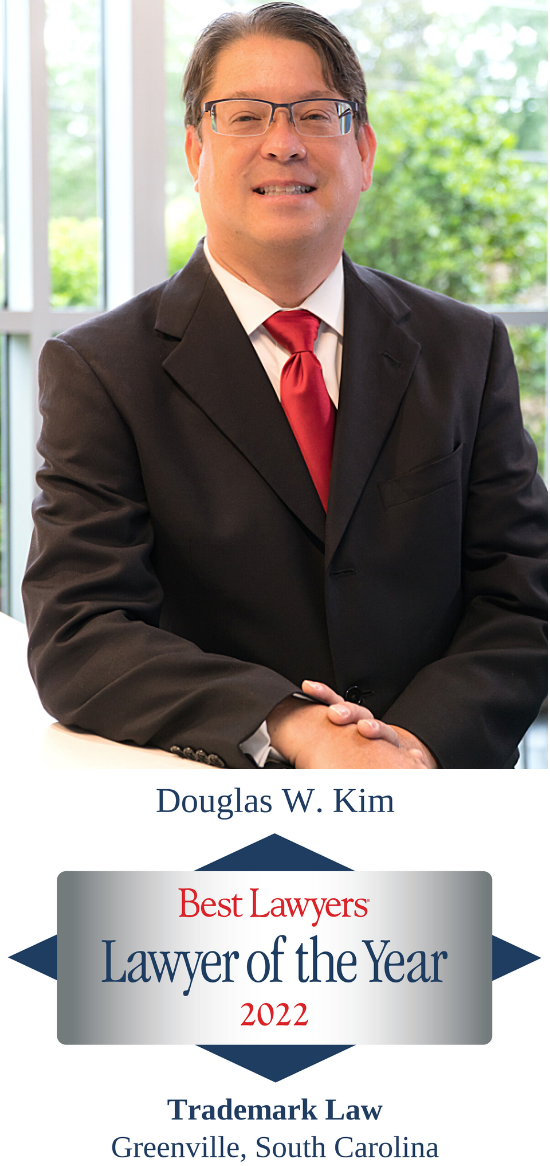 Doug Kim named Best Lawyers® 2022 Trademark "Lawyer of The Year" in Greenville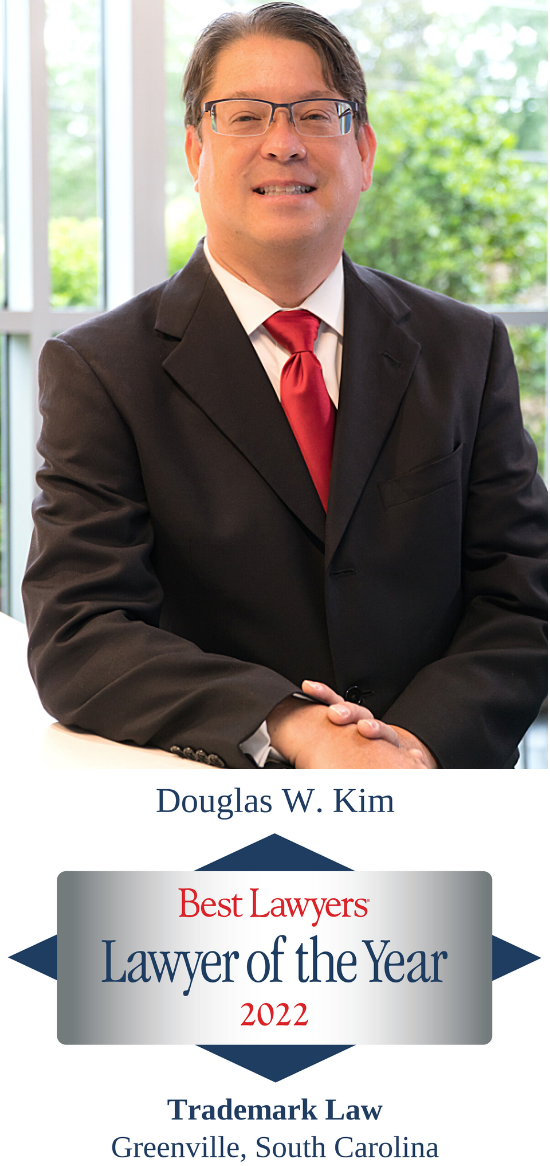 Greenville, S.C. — August 19, 2021— A founding member of the Kim & Lahey Law Firm is named Best Lawyers® 2022 Trademark "Lawyer of The Year" in Greenville. This is the seventh time Douglas Kim has been recognized by Best Lawyers. The long-time intellectual property attorney says, "I am honored to have been selected for this 'Lawyer of the Year' award especially since it's determined by peer reviews."
The 2022 edition of The Best Lawyers in America recognizes the professional excellence of more than 66,000 lawyers in 147 practice areas.  "Lawyer of the Year" honors are awarded to only one lawyer per practice area in each region with extremely high overall feedback from their peers, making it an exceptional distinguishment. Of all the attorneys in private practice in the United States, only 5% are recognized by Best Lawyers of America.
This is the second time Doug has received this top honor. In 2019, Doug was named Best Lawyers® Patent "Lawyer of The Year" in Greenville.
Doug is an innovation enthusiast, entrepreneur and long-time business advocate who enjoys providing legal solutions and strategies tailored to each client's goals, from start-ups to multinational corporations. Doug helps clients match their intellectual property goals with their business goals by providing legal strategies to protect inventions (patents), brands (trademarks), websites, software, apps, music, photos, and websites (copyright, licenses and Internet law), and trade secrets. Doug also chairs the South Carolina Bar Intellectual Property and Innovation Committee.
Latest Posts
by Kim, Lahey and Killough Law Firm
Highly regarded Greenville-headquartered Kim and Lahey Law Firm has just become even more influential in the Southeast. Combining with one firm and adding...
by Kim, Lahey and Killough Law Firm
Did you know the U.S. Patent & Trademark Office (USPTO) offers services and information to U.S. companies entering foreign markets or conducting...
by Kim, Lahey and Killough Law Firm
Last week, the United States Department of Justice announced that Viktors Suhorukovs, a citizen of Latvia, was sentenced to more than four years in...