European Man Sentenced for Impersonating USPTO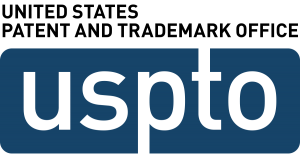 Last week, the United States Department of Justice announced that Viktors Suhorukovs, a citizen of Latvia, was sentenced to more than four years in federal prison and ordered to pay over $4.5 million in restitution after pleading guilty to mail fraud in a multi-million-dollar scheme to defraud owners of U.S. trademark registrations. Suhorukovs established and operated Patent and Trademark Office, LLC, and Patent and Trademark Bureau, LLC. These entities gave the false impression that they were, in fact, the United States Patent and Trademark Office (USPTO), scamming more than 2,900 U.S. trademark registrants out of millions of dollars for inflated, and often fake, renewal fees.  
According to the DOJ, Suhorukovs' renewal notices misrepresented the trademark registration's expiration date.  The renewal notices also contained a QR Code which linked the trademark holder directly to the official government USPTO website.  The notices directed the victim to sign and return the notice.  Once the victim signed and returned the renewal notice, Suhorukovs sent the victim an invoice for the renewal service and charged inflated prices for the renewal of the trademark.  Victims would then, unknowingly, send renewal fees to Suhorukovs' businesses, believing they were dealing with the USPTO.
In the notices and invoices, Suhorukovs represented he would renew the trademark registration, when in fact, he did not or could not renew the registration at the time he represented to the victims that he would because, under applicable law, those trademarks were not yet eligible for renewal.  In addition, under the USPTO's rules, Suhorukovs could not lawfully file renewal documents on behalf of registrants because he was not a licensed U.S. attorney.
This is one of many schemes that confuse and defraud owners of U.S. registrations with solicitations that are intended to look like official USPTO correspondence. These schemes often falsely promise to take required maintenance actions on behalf of the registration owner, or they scam registrants into paying for services they don't need.
The USPTO says it works hard to fight these solicitations and assist law enforcement in cases like Suhorukovs'. Learn more about their ongoing efforts to combat scams on the USPTO website, including nine things you can do to protect your trademark application or registration.
Latest Posts
by Cherish Benton
The Kim, Lahey & Killough Law Firm is pleased to announce five of our attorneys are listed in The Best Lawyers in America® 2024 edition, including four...
by Cherish Benton
From left: Robert Merting, Casey Martens, Hunter Freeman, Doug Kim, Seann Lahey, B.C. Killough Six Kim, Lahey & Killough attorneys have been named...
by Cherish Benton
Plan sets priorities that enable the agency's new mission and vision WASHINGTON, DC (June 7, 2023) — The U.S. Patent and Trademark Office (USPTO) today...