by Cherish Benton
Charleston
intellectual property attorney B.C. Killough recently prevailed in a trademark opposition case before the Trademark Trial and Appeal Board in an opinion issued in May of 2023.  The Board sustained opposition to the federal trademark registration of Poupette St Barth, which was deemed to be confusingly similar to the trademark ST BARTH®. 
Brands are important and valuable assets of companies, even though that value may not appear on a balance sheet.  Monitoring brands used by competitors is an important part of an IP portfolio strategy.  If a trademark owner believes they would be harmed by federal registration of a similar mark, they can file an opposition to the application for registration within a very limited opposition period.  Monitoring of trademark applications at the United States Patent and Trademark Office provides intellectual property attorneys the ability to timely oppose the registration of conflicting marks to protect the client's brands and prevent consumer confusion. 
The Opposer in this case used ST BARTH to identify high-end luxury personal care products and has sold these products throughout the world since 1983.  The applicant sought to register Poupette St Barth for personal care products with the United States Patent and Trademark Office.
The Board concluded that the marks are confusingly similar and refused to register Poupette St Barth.  The Board stated that "consumers familiar with Opposer's ST BARTH mark for perfumery, cosmetics, and other personal care products may perceive Applicant's addition of the term POUPETTE merely as a variant or line extension of Opposer's ST BARTH mark, with both marks indicating a single source."  
Read the entire case opinion here.
Any results the lawyer or law firm may have achieved on behalf of clients in other matters do not necessarily indicate similar results can be obtained for other clients.
by Kim, Lahey & Killough Law Firm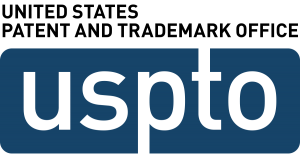 Last week, the United States Department of Justice announced that Viktors Suhorukovs, a citizen of Latvia, was sentenced to more than four years in federal prison and ordered to pay over $4.5 million in restitution after pleading guilty to mail fraud in a multi-million-dollar scheme to defraud owners of U.S. trademark registrations. Suhorukovs established and operated Patent and Trademark Office, LLC, and Patent and Trademark Bureau, LLC. These entities gave the false impression that they were, in fact, the United States Patent and Trademark Office (USPTO), scamming more than 2,900 U.S. trademark registrants out of millions of dollars for inflated, and often fake, renewal fees.  
According to the DOJ, Suhorukovs' renewal notices misrepresented the trademark registration's expiration date.  The renewal notices also contained a QR Code which linked the trademark holder directly to the official government USPTO website.  The notices directed the victim to sign and return the notice.  Once the victim signed and returned the renewal notice, Suhorukovs sent the victim an invoice for the renewal service and charged inflated prices for the renewal of the trademark.  Victims would then, unknowingly, send renewal fees to Suhorukovs' businesses, believing they were dealing with the USPTO.
In the notices and invoices, Suhorukovs represented he would renew the trademark registration, when in fact, he did not or could not renew the registration at the time he represented to the victims that he would because, under applicable law, those trademarks were not yet eligible for renewal.  In addition, under the USPTO's rules, Suhorukovs could not lawfully file renewal documents on behalf of registrants because he was not a licensed U.S. attorney.
This is one of many schemes that confuse and defraud owners of U.S. registrations with solicitations that are intended to look like official USPTO correspondence. These schemes often falsely promise to take required maintenance actions on behalf of the registration owner, or they scam registrants into paying for services they don't need.
The USPTO says it works hard to fight these solicitations and assist law enforcement in cases like Suhorukovs'. Learn more about their ongoing efforts to combat scams on the USPTO website, including nine things you can do to protect your trademark application or registration.