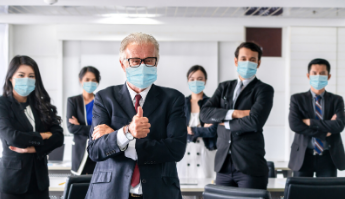 by Kim, Lahey & Killough Law Firm
Why You Should Re-examine Employment Contracts Post COVID-19.
If you had to lay off employees during the global shutdown, there is more than safety to consider as you begin to reopen. Your re-hired employees may need to sign new employment contracts, or you risk not being able to enforce the restrictive covenants employees agreed to when they were first hired.
Earlier this month, pharmaceutical company Novo Nordisk Inc. was prevented from enforcing a confidentiality and noncompete agreement it had with an employee who was briefly laid off and then rehired before leaving to work for another pharmaceutical company.
Novo Nordisk sought to enforce the agreement that prohibited the employee from working for a competitor for a year after the end of his employment. The employee was laid off in 2018 and rehired a few days later but was not asked to sign a new agreement upon his return.
Was there a break in employment?
The court said for the employee to continue to be bound to not compete beyond 2019, "Novo Nordisk would have needed to ensure there was no break in employment." It relied on the unambiguous language of two documents:
The termination letter stated his employment "ended effective August 3, 2018."
The rehire letter offered him a "new position" "effective August 6, 2018."
The court determined there was a clear break in employment. As such, the employee was no longer bound by the "old" terms of his "previous" employment. Download full findings: Russomano v. Novo Nordisk Inc., 1st Cir., No. 20-1173, 6/2/20.
What to do next.
We want our clients to be aware of the potential pitfalls involved when there's a break in employment, even when it's only for a few days. What constitutes a break in employment will depend on the facts of each case, especially the language used in the documents at issue. You will most likely need to re-execute new agreements when employees return to work.
Need our help?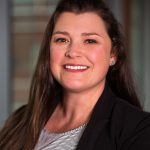 Casey Martens offers services in state and federal employment law, drafting and enforcement of contracts, business disputes involving interference with client relations, defamation, collections and enforcement of non-compete agreements. You can reach her at cmartens@kimandlahey.com.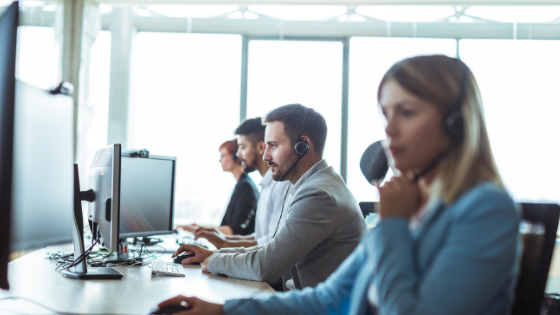 by Kim, Lahey & Killough Law Firm
US Senate Expected to Close the Deal Today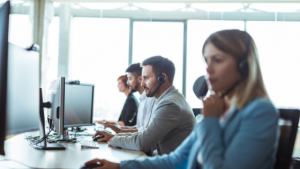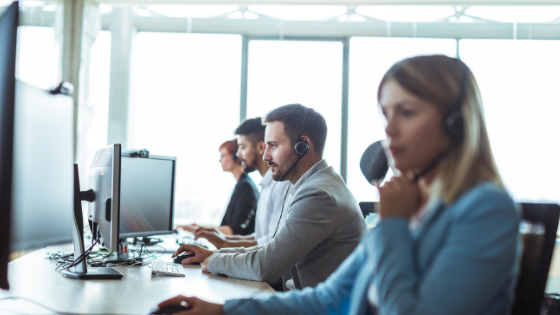 The SC Chamber of Commerce has released a statement informing business owners that US Senate Democrats and Republicans are close to a deal for additional funding for the Paycheck Protection Program (PPP). The package, expected to be passed today in the Senate by unanimous consent, will likely allocate close to $400 billion total including funding for:
PPP
Economic Injury Disaster Loans (EIDL)
Hospital assistance
COVID-19 testing
The US House could also take a vote on the package as soon as Wednesday of this week but are expected to come back to Washington for an in-person vote.
PPP Recap
The PPP was originally passed as part of the Coronavirus Aid, Response, and Economic Security (CARES) Act. The program went into effect on April 3 and authorized up to $349 billion for job retention and certain other expenses at businesses employing less than 500 people. Small businesses and eligible nonprofit organizations, as well as individuals who are self-employed or are independent contractors, are eligible if they also meet program size standards for low-interest loans up to a maximum of $10 million. Part of the loan may be forgiven and not counted as income, as long as the money is spent on certain operating expenses the first eight weeks after the loan originated.
The original funds were fully allocated by April 16. The Small Business Administration (SBA) recently released updated loan approval numbers through 12:00 pm on April 16:
Nationally:
Approval of 1,661,367 loans
Approval of $342.3 billion in loans (does not reflect the amount required for reimbursement to lenders per statute within the CARES Act.
4,975 lenders have processed approved loans
Overall average loan size is $206,000
Top five sectors receiving loans:
Construction (13.12%)
Professional, Scientific, and Technical Services (12.65%)
Manufacturing (11.96%)
Health Care and Social Assistance (11.65%)
Accommodation and Food Services (8.91%)
In South Carolina:
Approval of 22,933 loans have been approved
Approval of $3.81 billion in loans
The
SC Chamber
Team will continue to monitor developments at the federal level and to work with the SBA's South Carolina District Office and the SC Bankers Association in order to assist members and provide up-to-date information about the evolution of the PPP.
by Kim, Lahey & Killough Law Firm
As business becomes more sophisticated, more of you are reaching out for answers to complex questions, seeking advice on how to handle cutting-edge problems. Taking care of business in this digital age is less intimidating with a multifaceted, dedicated legal team by your side.  
We want to understand your business so that we can assist in legal strategies that align with your business goals. We want to solve problems before they occur and knowing your business helps us better identify and avoid risks. Bringing real-world business experience, our attorneys can better assist you in meeting those business goals, including our newest member, Jason Rosen. He joins our team with over 15 years' experience as an attorney and securities and financial services professional.  
Whether you're a startup or a major manufacturer, Jason will help us better serve your legal needs associated with day-to-day operations, vendors, customers, employees, independent contractors, business transactions and sales, as well as founder, owner and management disputes and issues. 

He moves to Greenville, South Carolina, after living in Florida, where he is also a licensed attorney. Additionally, Jason is credentialed in California, New York, South Carolina and soon to be North Carolina. 
Please join us in welcoming Jason Rosen, along with his wife and daughter, to the Kim & Lahey family!  
Learn more about Jason and how he can help meet your business legal needs.