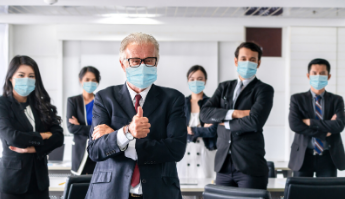 Are Your Non-competes Null & Void? 
Why You Should Re-examine Employment Contracts Post COVID-19.
If you had to lay off employees during the global shutdown, there is more than safety to consider as you begin to reopen. Your re-hired employees may need to sign new employment contracts, or you risk not being able to enforce the restrictive covenants employees agreed to when they were first hired.
Earlier this month, pharmaceutical company Novo Nordisk Inc. was prevented from enforcing a confidentiality and noncompete agreement it had with an employee who was briefly laid off and then rehired before leaving to work for another pharmaceutical company.
Novo Nordisk sought to enforce the agreement that prohibited the employee from working for a competitor for a year after the end of his employment. The employee was laid off in 2018 and rehired a few days later but was not asked to sign a new agreement upon his return.
Was there a break in employment?
The court said for the employee to continue to be bound to not compete beyond 2019, "Novo Nordisk would have needed to ensure there was no break in employment." It relied on the unambiguous language of two documents:
The termination letter stated his employment "ended effective August 3, 2018."
The rehire letter offered him a "new position" "effective August 6, 2018."
The court determined there was a clear break in employment. As such, the employee was no longer bound by the "old" terms of his "previous" employment. Download full findings: Russomano v. Novo Nordisk Inc., 1st Cir., No. 20-1173, 6/2/20.
What to do next.
We want our clients to be aware of the potential pitfalls involved when there's a break in employment, even when it's only for a few days. What constitutes a break in employment will depend on the facts of each case, especially the language used in the documents at issue. You will most likely need to re-execute new agreements when employees return to work.
Need our help?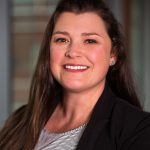 Casey Martens offers services in state and federal employment law, drafting and enforcement of contracts, business disputes involving interference with client relations, defamation, collections and enforcement of non-compete agreements. You can reach her at cmartens@kimandlahey.com.
Latest Posts
by Carol Killough
Patent Attorney Hunter Freeman joins longtime colleagues at Kim, Lahey & Killough Kim, Lahey & Killough Law Firm is pleased to announce the...
by Cherish Benton
Kim, Lahey & Killough Law Firm is pleased to announce the addition of Robert Merting as an attorney in the firm's Greenville, SC, office.  Mr. Merting's...
by Cherish Benton
Kim, Lahey & Killough Law Firm has been named in the 2023 U.S. News - Best Lawyers® "Best Law Firms" list in Greenville for the fourth consecutive year....