by Kim, Lahey & Killough Law Firm
SBA Data Shows $150 Billion In PPP Loans Still Untapped
Reuters (5/26, Saphir, Schneider) reports that while the SBA's PPP loan program "remains active," data from the SBA "shows net weekly PPP lending has actually been negative since mid-May, as fewer firms applied for loans, and some borrowers returned funds." Reuters adds, "All told, the SBA says it had approved $512.2 billion in PPP loans as of May 21. That's nearly $150 billion less than the $660 billion allocated to the program, which was designed to keep Americans on company payrolls and off unemployment assistance." The article adds that business owners "are now worried that confusing and changing rules may keep them from converting the money to a grant, meaning they will need to pay it back. To ensure forgiveness, for instance, firms need to spend three-quarters of the funds on payroll. But for some firms that doesn't leave enough to cover overhead. Others don't have enough work to justify rehiring many of their pre-crisis staff."
Hoyer Says House And Senate Close On PPP Loan Extension
Bloomberg (5/26, Wasson, House) reports, "House Majority Leader Steny Hoyer said the House and Senate should be able to quickly agree on changes to the Small Business Administration's popular Paycheck Protection Program to give loan recipients more flexibility in using funds. The House is poised to pass a bill on Thursday that would extend the current eight-week period during which businesses must use funds to have loans forgiven to 24 weeks or Dec. 31, whichever comes sooner. It would let businesses repay loans over five years instead of two, and scrap a rule that no more than 25% of proceeds can be spent on expenses. The House also plans to take up a bill to increase transparency in the program." The article adds the "timing matters because the first companies that received loans after the PPP program opened on April 3 will see the eight-week loan-forgiveness periods begin to expire at the end of this week and in early June."
 CQ Roll Call (5/27, McPherson) reports, "On Thursday, the House will turn its attention to legislation tweaking the terms of the Paycheck Protection Program that Congress created as part of a roughly $2 trillion coronavirus relief package in March." The article adds, "A bipartisan bill from Reps. Dean Phillips, D-Minn., and Chip Roy, R-Texas, would change the current eight-week period businesses have to spend the money and qualify for loan forgiveness to 24 weeks. The Senate last week reached bipartisan agreement to change the loan forgiveness period to 16 weeks but did not pass its bill before recessing." In addition, the House will vote Thursday on a bill requiring the SBA "to publish a list of businesses that have received more than $2 million in PPP or economic injury disaster loans and other information about the loan approvals. Committees start remote hearings"
The Hill (5/26, Carney, Brufke) reports, "In addition to changing the period of time for businesses to spend PPP loans, the House will also take up legislation requiring the Small Business Administration to publicly publish information on recipients of PPP and emergency disaster loans."
Download Your PPP Loan Forgiveness Application
Last week the Small Business Administration released an updated PPP Loan Forgiveness Application.
To apply for forgiveness of your Paycheck Protection Program (PPP) loan, you must complete the application as directed, and submit it to your Lender (or the Lender that is servicing your loan). Borrowers may also complete the application electronically through their Lender.
Need help? Read our article about "Making Sense of SBA Emergency Assistance Loans," or reach out to Attorney Jason Rosen for more information: jrosen@kimandlahey.com.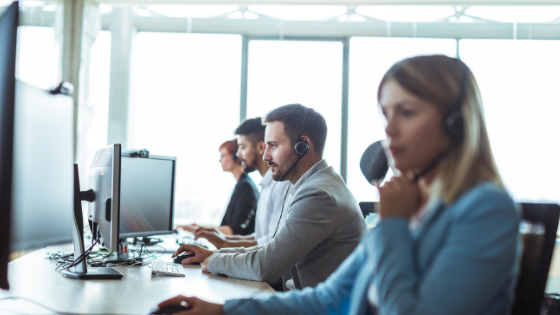 by Kim, Lahey & Killough Law Firm
US Senate Expected to Close the Deal Today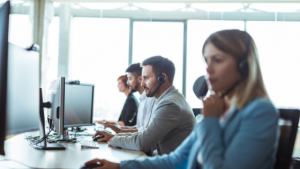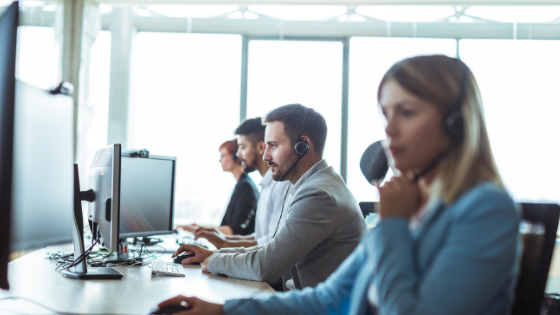 The SC Chamber of Commerce has released a statement informing business owners that US Senate Democrats and Republicans are close to a deal for additional funding for the Paycheck Protection Program (PPP). The package, expected to be passed today in the Senate by unanimous consent, will likely allocate close to $400 billion total including funding for:
PPP
Economic Injury Disaster Loans (EIDL)
Hospital assistance
COVID-19 testing
The US House could also take a vote on the package as soon as Wednesday of this week but are expected to come back to Washington for an in-person vote.
PPP Recap
The PPP was originally passed as part of the Coronavirus Aid, Response, and Economic Security (CARES) Act. The program went into effect on April 3 and authorized up to $349 billion for job retention and certain other expenses at businesses employing less than 500 people. Small businesses and eligible nonprofit organizations, as well as individuals who are self-employed or are independent contractors, are eligible if they also meet program size standards for low-interest loans up to a maximum of $10 million. Part of the loan may be forgiven and not counted as income, as long as the money is spent on certain operating expenses the first eight weeks after the loan originated.
The original funds were fully allocated by April 16. The Small Business Administration (SBA) recently released updated loan approval numbers through 12:00 pm on April 16:
Nationally:
Approval of 1,661,367 loans
Approval of $342.3 billion in loans (does not reflect the amount required for reimbursement to lenders per statute within the CARES Act.
4,975 lenders have processed approved loans
Overall average loan size is $206,000
Top five sectors receiving loans:
Construction (13.12%)
Professional, Scientific, and Technical Services (12.65%)
Manufacturing (11.96%)
Health Care and Social Assistance (11.65%)
Accommodation and Food Services (8.91%)
In South Carolina:
Approval of 22,933 loans have been approved
Approval of $3.81 billion in loans
The
SC Chamber
Team will continue to monitor developments at the federal level and to work with the SBA's South Carolina District Office and the SC Bankers Association in order to assist members and provide up-to-date information about the evolution of the PPP.