by Kim, Lahey & Killough Law Firm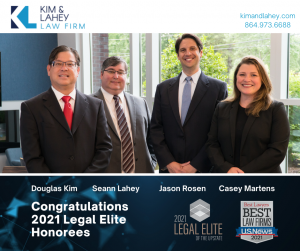 The Kim & Lahey Law Firm is proud to announce that our attorneys are being honored by Greenville Business Magazine as part of South Carolina's 2021 Legal Elite. This is the second year in a row that all Kim & Lahey attorneys have made the list.
Greenville Business Magazine's Legal Elite is the only regional awards program that allows every active attorney to nominate and vote for their peers across 26 categories. The following are the Kim & Lahey attorneys selected for inclusion, as well as the practice areas in which their work is recognized:
Douglas Kim: Intellectual Property and Innovation – Business Litigation
Seann Lahey: Intellectual Property and Innovation – Business Litigation
Jason Rosen: Tax and Estate Planning – Corporate Law, Mergers, and Acquisitions
Casey Martens: Labor and Employment
Thank you to all of our peers who voted and congratulations to all of the South Carolina attorneys who are being recognized this year.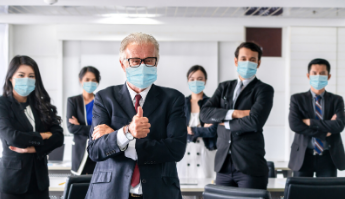 by Kim, Lahey & Killough Law Firm
Why You Should Re-examine Employment Contracts Post COVID-19.
If you had to lay off employees during the global shutdown, there is more than safety to consider as you begin to reopen. Your re-hired employees may need to sign new employment contracts, or you risk not being able to enforce the restrictive covenants employees agreed to when they were first hired.
Earlier this month, pharmaceutical company Novo Nordisk Inc. was prevented from enforcing a confidentiality and noncompete agreement it had with an employee who was briefly laid off and then rehired before leaving to work for another pharmaceutical company.
Novo Nordisk sought to enforce the agreement that prohibited the employee from working for a competitor for a year after the end of his employment. The employee was laid off in 2018 and rehired a few days later but was not asked to sign a new agreement upon his return.
Was there a break in employment?
The court said for the employee to continue to be bound to not compete beyond 2019, "Novo Nordisk would have needed to ensure there was no break in employment." It relied on the unambiguous language of two documents:
The termination letter stated his employment "ended effective August 3, 2018."
The rehire letter offered him a "new position" "effective August 6, 2018."
The court determined there was a clear break in employment. As such, the employee was no longer bound by the "old" terms of his "previous" employment. Download full findings: Russomano v. Novo Nordisk Inc., 1st Cir., No. 20-1173, 6/2/20.
What to do next.
We want our clients to be aware of the potential pitfalls involved when there's a break in employment, even when it's only for a few days. What constitutes a break in employment will depend on the facts of each case, especially the language used in the documents at issue. You will most likely need to re-execute new agreements when employees return to work.
Need our help?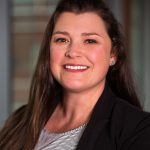 Casey Martens offers services in state and federal employment law, drafting and enforcement of contracts, business disputes involving interference with client relations, defamation, collections and enforcement of non-compete agreements. You can reach her at cmartens@kimandlahey.com.
by Kim, Lahey & Killough Law Firm
Temporary and permanent layoff and termination decisions are a difficult reality for many in the business community now. State agencies and the federal government are adjusting employment laws in response to the COVID-19 pandemic. If layoffs and terminations are your next moves, be sure to consider new laws that might affect those decisions.
Employers Allowed to File Unemployment Claims
The SC Department of Employment and Workforce is allowing employers who have to temporarily lay off workers to file claims for unemployment insurance benefits on their workers' behalves, for up to six weeks. Doing this serves two purposes: (1) it exempts your employees from SCDEW's typical work search requirement during the six weeks; and (2) your workers will be ready to get right back to work once you reopen for business. The claim must be submitted after the week of layoff is over, but within 14 days of the claim week ending date. Applications are available on SCDEW's website.
New Federal Leave Laws In Effect
The "Families First Coronavirus Response Act" (FFCRA") went into effect April 1, 2020, and effects many employees' rights to leave. At bottom, the FFCRA requires covered employers to grant two weeks of paid sick leave to qualifying employees, and potentially an additional ten weeks of paid leave (the first ten days of which is unpaid) for employees caring for minor children whose schools or childcare facilities/ caregivers are closed or unavailable due to COVID-19. Whether your business qualifies as a "covered employer," and whether specific employees qualify for the Act's relief are fact-specific. As such, you should consult with an employment attorney about how the FFCRA may be implicated in your termination/ lay-off decisions.
We Can Help
We're happy to help ease your burden during this difficult time. If you have questions about how these new laws may affect your business and your decisions about employees, please contact Attorney Casey Martens at cmartens@kimandlahey.com.