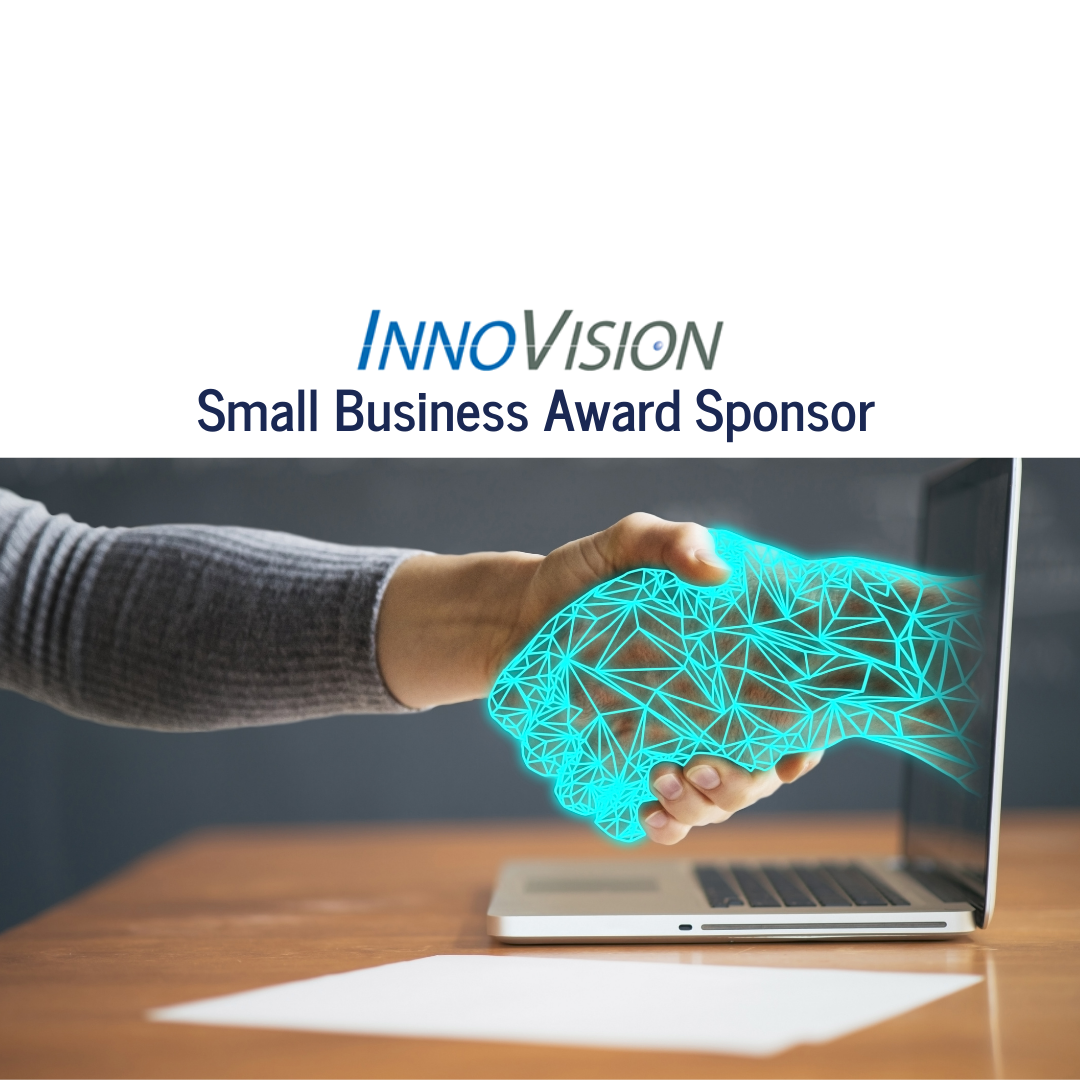 by Kim, Lahey & Killough Law Firm
The attorneys of the Kim & Lahey Law Firm have been supporting the entrepreneurship community for over 20 years and are happy to continue our support for InnoVision, an award program that recognizes innovation in South Carolina annually. This year, InnoVision received a record number of applications reflecting both the strength of the innovation economy in South Carolina and the special circumstances of the 2020 pandemic.
This year we are sponsoring InnoVision's Small Enterprise Award, which recognizes a small business for creative technology development or innovative technology application. The technological innovation may be applied to a product, process or service that is intended for sale to customers or for use inside of the organization.  To be eligible for this award, the organization must employ fewer than 50 full-time employees or generate less than $20 million in revenue.
InnoVision is hosting a series of Meet the Finalists online get-togethers to announce and congratulate finalists in two award categories each Tuesday at 4:00pm. The Small Enterprise Award finalists will be announced tomorrow, October 13.  Please join us through this registration link.
The winners will be announced at the Tuesday, November 17th Awards Ceremony.  This year, since it's an online event, it is open to the public and we will let you know when registration is open.
InnoVision Awards was established in 1999. InnoVision Awards are the mark of distinction for outstanding leadership, innovation, and technological excellence.
by Kim, Lahey & Killough Law Firm
SBA Data Shows $150 Billion In PPP Loans Still Untapped
Reuters (5/26, Saphir, Schneider) reports that while the SBA's PPP loan program "remains active," data from the SBA "shows net weekly PPP lending has actually been negative since mid-May, as fewer firms applied for loans, and some borrowers returned funds." Reuters adds, "All told, the SBA says it had approved $512.2 billion in PPP loans as of May 21. That's nearly $150 billion less than the $660 billion allocated to the program, which was designed to keep Americans on company payrolls and off unemployment assistance." The article adds that business owners "are now worried that confusing and changing rules may keep them from converting the money to a grant, meaning they will need to pay it back. To ensure forgiveness, for instance, firms need to spend three-quarters of the funds on payroll. But for some firms that doesn't leave enough to cover overhead. Others don't have enough work to justify rehiring many of their pre-crisis staff."
Hoyer Says House And Senate Close On PPP Loan Extension
Bloomberg (5/26, Wasson, House) reports, "House Majority Leader Steny Hoyer said the House and Senate should be able to quickly agree on changes to the Small Business Administration's popular Paycheck Protection Program to give loan recipients more flexibility in using funds. The House is poised to pass a bill on Thursday that would extend the current eight-week period during which businesses must use funds to have loans forgiven to 24 weeks or Dec. 31, whichever comes sooner. It would let businesses repay loans over five years instead of two, and scrap a rule that no more than 25% of proceeds can be spent on expenses. The House also plans to take up a bill to increase transparency in the program." The article adds the "timing matters because the first companies that received loans after the PPP program opened on April 3 will see the eight-week loan-forgiveness periods begin to expire at the end of this week and in early June."
 CQ Roll Call (5/27, McPherson) reports, "On Thursday, the House will turn its attention to legislation tweaking the terms of the Paycheck Protection Program that Congress created as part of a roughly $2 trillion coronavirus relief package in March." The article adds, "A bipartisan bill from Reps. Dean Phillips, D-Minn., and Chip Roy, R-Texas, would change the current eight-week period businesses have to spend the money and qualify for loan forgiveness to 24 weeks. The Senate last week reached bipartisan agreement to change the loan forgiveness period to 16 weeks but did not pass its bill before recessing." In addition, the House will vote Thursday on a bill requiring the SBA "to publish a list of businesses that have received more than $2 million in PPP or economic injury disaster loans and other information about the loan approvals. Committees start remote hearings"
The Hill (5/26, Carney, Brufke) reports, "In addition to changing the period of time for businesses to spend PPP loans, the House will also take up legislation requiring the Small Business Administration to publicly publish information on recipients of PPP and emergency disaster loans."
Download Your PPP Loan Forgiveness Application
Last week the Small Business Administration released an updated PPP Loan Forgiveness Application.
To apply for forgiveness of your Paycheck Protection Program (PPP) loan, you must complete the application as directed, and submit it to your Lender (or the Lender that is servicing your loan). Borrowers may also complete the application electronically through their Lender.
Need help? Read our article about "Making Sense of SBA Emergency Assistance Loans," or reach out to Attorney Jason Rosen for more information: jrosen@kimandlahey.com.
by Kim, Lahey & Killough Law Firm
As business becomes more sophisticated, more of you are reaching out for answers to complex questions, seeking advice on how to handle cutting-edge problems. Taking care of business in this digital age is less intimidating with a multifaceted, dedicated legal team by your side.  
We want to understand your business so that we can assist in legal strategies that align with your business goals. We want to solve problems before they occur and knowing your business helps us better identify and avoid risks. Bringing real-world business experience, our attorneys can better assist you in meeting those business goals, including our newest member, Jason Rosen. He joins our team with over 15 years' experience as an attorney and securities and financial services professional.  
Whether you're a startup or a major manufacturer, Jason will help us better serve your legal needs associated with day-to-day operations, vendors, customers, employees, independent contractors, business transactions and sales, as well as founder, owner and management disputes and issues. 

He moves to Greenville, South Carolina, after living in Florida, where he is also a licensed attorney. Additionally, Jason is credentialed in California, New York, South Carolina and soon to be North Carolina. 
Please join us in welcoming Jason Rosen, along with his wife and daughter, to the Kim & Lahey family!  
Learn more about Jason and how he can help meet your business legal needs.