by Carol Killough
Patent Attorney Hunter Freeman joins longtime colleagues at
Kim, Lahey & Killough
Kim, Lahey & Killough Law Firm is pleased to announce the addition of patent attorney Hunter Freeman to the firm's Greenville, SC, office. Freeman's law practice focuses primarily in the areas of patents, trademarks, trade secrets, contracts, licensing, copyrights, litigation and mediation.
Previously, Freeman worked with firm co-founders Doug Kim and Seann Lahey for 15 years at a large South Carolina firm. Since those early years, each has grown in knowledge, experience and emphasis on the intellectual property needs of South Carolina. Additionally, the number of tech companies in the state has grown by more than 250% during those years, and the need for legal strategies that empower businesses of all sizes to succeed has increased accordingly. "I am excited for the future as we work together to address the growing number of tech innovations born out of South Carolina," commented Freeman. "I am eager to work alongside my friends again, and with the rest of the firm, to build, expand, develop, and advance the future of business in South Carolina and beyond."
Freeman has experience in a myriad of industries to include medical devices, manufacturing, aerospace, software and tech, marketing, food beverage and hospitality, consumer products, startups and entrepreneurs, among others.
"As our clients' needs continue to grow and evolve, we understand the importance of having another trusted colleague in our firm who can navigate the complex world of intellectual property protection and enforcement. With the addition of Hunter Freeman we now have five IP attorneys and are well suited to handle the growing needs of businesses and corporations across South and North Carolina," observed Doug Kim. "And for those seeking to avoid litigation, we now have two intellectual property mediators in Hunter Freeman and Bill Killough."
Freeman shares the client-centric philosophy of Kim, Lahey & Killough and enjoys sharing his knowledge to help strengthen and support South Carolina's entrepreneur ecosystems. He routinely speaks at entrepreneurial workshops and his articles have been published in IP WatchDog, Intellectual Property & Technology Law Journal, South Carolina Lawyers Weekly, and UpState Business Journal. Hunter Freeman has been recognized for his work by his peers and the business community as he is listed in The Best Lawyers in America®, South Carolina Super Lawyers, and in Greenville Business Magazine, as a Legal Elite of the Upstate.
Freeman earned a Bachelor of Science in physics at Rhodes College, and his Juris Doctor from the University of South Carolina School of Law. He is admitted to practice before all state and federal courts within South Carolina Courts, as well as the United States Court of Appeals for the Fourth Circuit, and the United States Patent and Trademark Office.
With offices in Greenville and Charleston, SC, and Brevard, NC, the Kim, Lahey & Killough Law Firm is devoted to helping clients establish, enforce and leverage their intellectual property rights from the Upstate to the Lowcountry and across the globe.
by Kim, Lahey & Killough Law Firm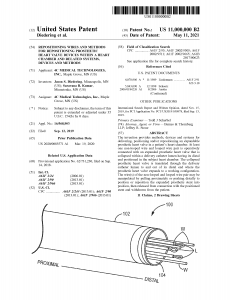 WASHINGTON – The United States Patent and Trademark Office (USPTO) today officially issued U.S. patent number 11 million, recognizing an important milestone in American innovation and ingenuity.
"This momentous benchmark is a reminder of the remarkable and enduring tradition of American innovation that has driven our nation forward for generations," said U.S. Secretary of Commerce Gina Raimondo. "Building our economy back stronger requires new ideas and innovative solutions from every sector. I am proud to recognize patent 11 million, its inventors, and its promise."
"Since the founding of our nation, American inventors have driven our culture and commerce with incredible ideas that have improved every function of our lives," said Drew Hirshfeld, performing the functions and duties of the Under Secretary of Commerce for Intellectual Property and Director of the USPTO. "We owe a debt of gratitude to inventors who continue to show up day after day with solutions to the world's most pressing problems. We congratulate the inventors behind patent 11 million and all of the innovators who helped the country reach this milestone."
Patent number 11 million, granted to co-inventors Saravana B. Kumar and Jason S. Diedering of 4C Medical Technologies, Inc. in Maple Grove, Minnesota, is for a utility patent that provides a new method for delivering, positioning, and/or repositioning a collapsible and expandable stent frame within a patient's heart chamber.
"We are incredibly excited and honored to be granted U.S. patent number 11 million for our invention," said inventor Saravana Kumar. "The 4C Medical beginning is a true story of American entrepreneurship, where Jason and I worked in a garage many nights and weekends to turn this idea into reality. We could not have gotten here without the support of so many, including my wife Katherine and 4C Medical's founder, physician Dr. Jeff Chambers. Currently, our team is actively working to demonstrate the benefits of our technology to treat patients with severe mitral regurgitation as part of a U.S. clinical trial."
"4C Medical's approach to inventing is simple—we identified a need, created a solution, and demonstrated its benefits. We are a team of highly driven and creative engineers who are committed to bringing lifesaving technologies to people who need it most," explained inventor Jason Diedering.
Background on the U.S. patent system
Patents predating the Patent Act of 1836 were unnumbered, identifiable only by the name of the patentee and the date of issue. These patents became known as "X-patents" after Patent No. 1 was granted to Senator John Ruggles on July 11, 1836 for a traction wheel for steam locomotives—the first patent issued under the new law, which officially assigned patent numbers. A few months after the Patent Act of 1836 was enacted, a catastrophic fire at the Patent Office destroyed almost all of the records and models related to the X-patents. Efforts to reconstruct the records lost in the fire continue to this day.
Patent 11 million comes three years after the USPTO issued patent number 10 million in 2018. As part of that celebration, the USPTO redesigned the official U.S. patent cover—the seal-and-ribbon document awarded with each patent grant—paying homage to the classic elegance of its predecessors. A list of the patent milestones can be found here.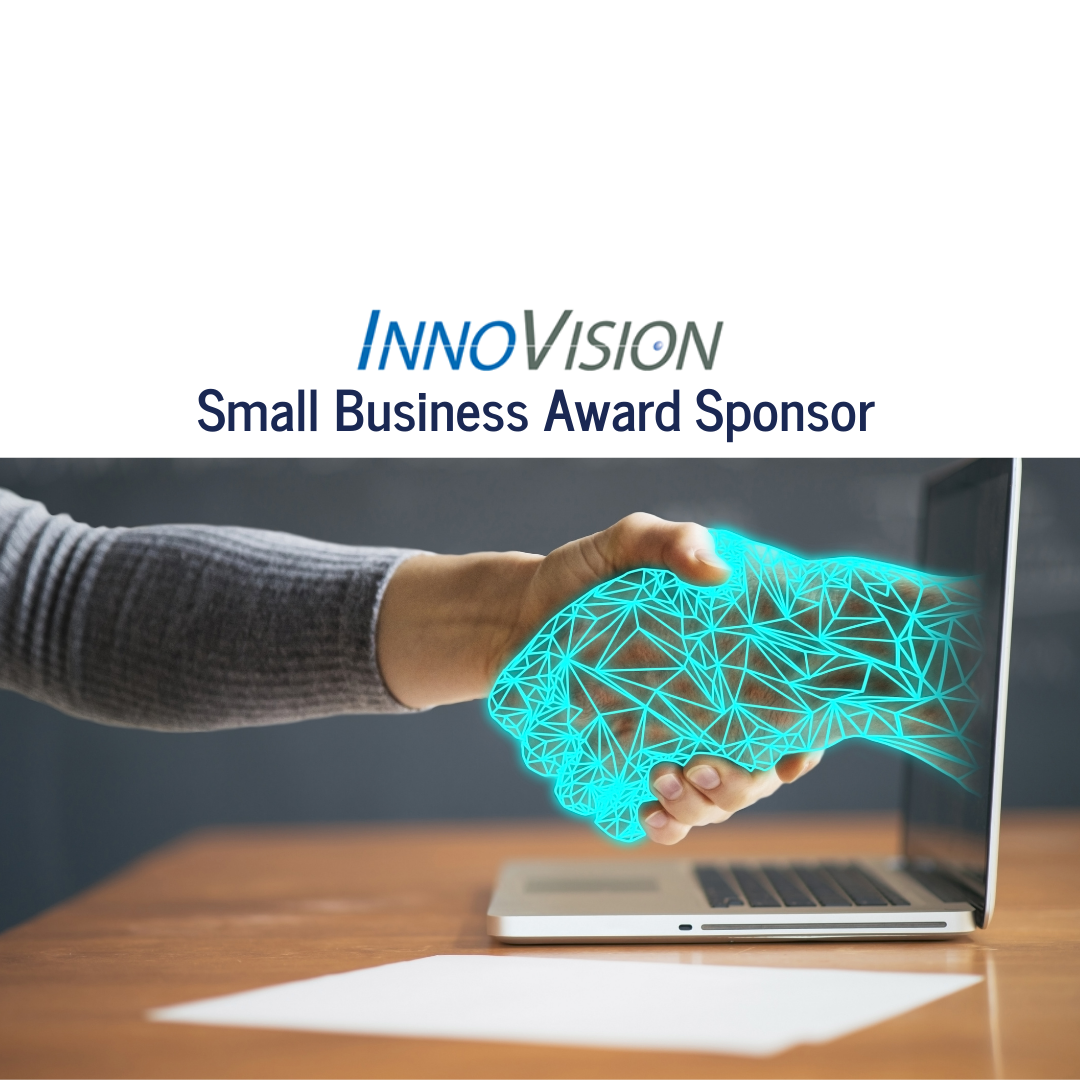 by Kim, Lahey & Killough Law Firm
The attorneys of the Kim & Lahey Law Firm have been supporting the entrepreneurship community for over 20 years and are happy to continue our support for InnoVision, an award program that recognizes innovation in South Carolina annually. This year, InnoVision received a record number of applications reflecting both the strength of the innovation economy in South Carolina and the special circumstances of the 2020 pandemic.
This year we are sponsoring InnoVision's Small Enterprise Award, which recognizes a small business for creative technology development or innovative technology application. The technological innovation may be applied to a product, process or service that is intended for sale to customers or for use inside of the organization.  To be eligible for this award, the organization must employ fewer than 50 full-time employees or generate less than $20 million in revenue.
InnoVision is hosting a series of Meet the Finalists online get-togethers to announce and congratulate finalists in two award categories each Tuesday at 4:00pm. The Small Enterprise Award finalists will be announced tomorrow, October 13.  Please join us through this registration link.
The winners will be announced at the Tuesday, November 17th Awards Ceremony.  This year, since it's an online event, it is open to the public and we will let you know when registration is open.
InnoVision Awards was established in 1999. InnoVision Awards are the mark of distinction for outstanding leadership, innovation, and technological excellence.