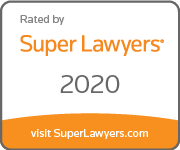 Doug Kim & Jason Rosen Selected to 2020 SC Super Lawyers® List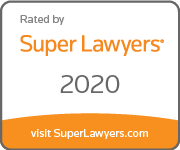 We're proud to announce that Doug Kim and Jason Rosen have been selected to the 2020 South Carolina Super Lawyers® list. Each year, no more than five percent of the lawyers in the state are selected by the research team at Super Lawyers® to receive this honor.
Super Lawyers®, a Thomson Reuters business, is a rating service of outstanding lawyers from more than 70 practice areas who have attained a high degree of peer recognition and professional achievement.
The annual selections are made using a patented multiphase process that includes a statewide survey of lawyers, an independent research evaluation of candidates and peer reviews by practice area. The result is a credible, comprehensive and diverse listing of exceptional attorneys.
The Super Lawyers® lists are published nationwide in Super Lawyers® Magazines and in leading city and regional magazines and newspapers across the country. Super Lawyers Magazines also feature editorial profiles of attorneys who embody excellence in the practice of law. For more information about Super Lawyers®, visit SuperLawyers.com.
Latest Posts
by Cherish Benton
Why You Should Re-examine Employment Contracts Post COVID-19. If you had to lay off employees during the global shutdown, there is more than safety to...
by Cherish Benton
As businesses begin to open their doors again, there are many questions, including legal liability risks, that come with reopening in light of COVID-19. As...
by Cherish Benton
SBA Data Shows $150 Billion In PPP Loans Still Untapped Reuters (5/26, Saphir, Schneider) reports that while the SBA's PPP loan program "remains active,"...