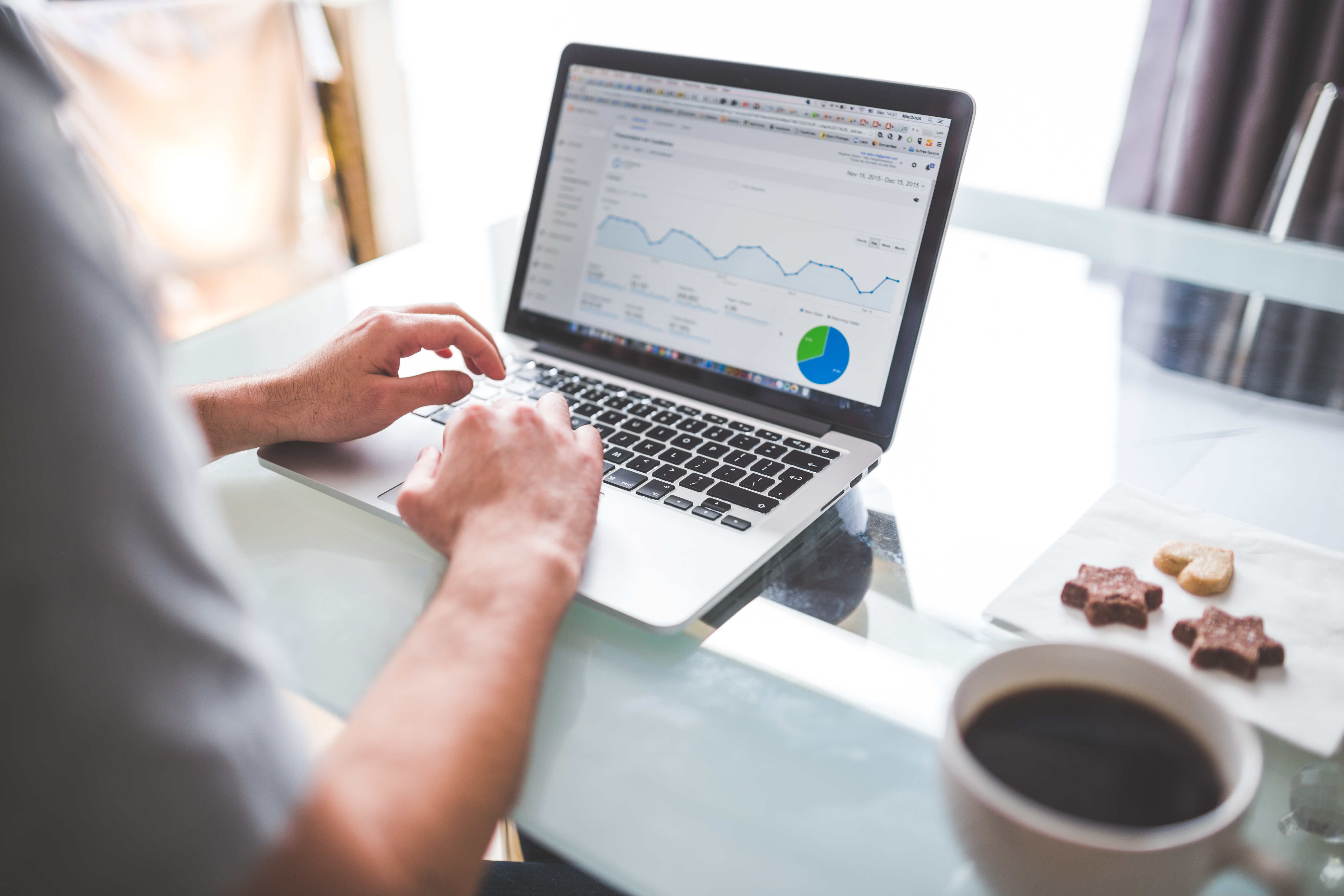 by Douglas Kim
In our practice we are seeing an increase in software license disputes between software vendors and users. It seems that the main reason for the increase in disputes is the change in technology, which has changed the way in which software is created, distributed and used. This problem is aggravated by either current license agreements not being updated to reflect these changes or by vendors making license terms more onerous for users.
Technology is creating a need to modify and update license agreements.
The technological changes that are at the root of this increase in disputes include the rapid increase in cloud computing and virtualization of software. License agreements that were user based, seat based or even enterprise based do not fit well with the cloud/virtualization model. In response, software vendors are seeking to identify the actual number of user or copies by exercising their audit rights which users typically try to resist, thus creating tension between the vendor and the user. When creating, distributing or using software, it is wise to focus on the licensing model being used as well as how it fits into the existing IT system. As more and more software moves to the cloud and license agreements are not updated, we can expect to see license disputes increase.
Vendors are changing their licensing terms.
For example, Java, one of the most widely adopted programming languages (Indeed reported in 2016 that it was the second most sought after skill for programming) had its license changed so that Oracle JDK is free to individuals for use, development, testing, prototyping and demonstrations, but now requires a commercial license to avoid the GPLv2+CE license. The GLPv2 license requires that all the source code be made public, which completely removes any ability to prevent others from using your source – an outcome not very popular with most software vendors seeking to license their software.
We are also seeing license terms being used aggressively where some vendors are seeking to make up for lost revenues caused by the open source model. Software developers, that charge for their time, turn to open source for efficiencies that can increase profits and allow savings to be passed to customers. However, some of the open source licensing is being modified without the user's knowledge, creating significant legal and financial issues.
For example, some software licenses have clauses along the lines of "[Vendor] expressly reserves the right to modify the Terms of Service at any time in its sole discretion by including such alteration and/or modification in these Terms of Service, along with a notice of the effective date of such modified Terms of Service." The issue is that the individual in an organization that approves licenses is typically not the user that would encounter the "modified Term of Services." So terms change without the company's knowledge. In one case, we saw the license go from free to thousands of dollars per user. The user simply would not have used the software in the first place, had it known of this change and is now in the process of removing the software from its product.
The Recent Supreme Court may increase Software copyright disputes.
In March, the Supreme Court clarified that to bring a copyright infringement case, the copyright holder must have the copyright registration in hand. This changed the rule in many areas of the country that allowed for the copyright holder to simply have an application on file. If software vendors begin to apply for and secure copyrights upon the creation of software (as they should), they will be entitled to attorney fees and statutory damages (recovery up to $150K per infringement without proving actual damages). Under the old rule, where only the application in file was needed, the ability to recover attorney fees and statutory damages we largely lost. Knowing that the recovery of attorney fees and statutory damages are available, vendors may not be likely to use copyright infringement to more aggressively enforce their licensees or even instigate litigation.
What's next? Prevention!
Review the policies within your organization as to how software is used and downloaded. For example, can anyone download software and click "I Agree" and bind the company to the licenses?
Review the existing license agreement and amendment, renegotiate or even cancel as appropriate. We are even seeing software vendors elect to use the laws of other countries to benefit for more advantageous legal structure than those in the US. For example, because Canada can allow for the modification of the license with only notice to the user, some vendors are electing to use Canadian law (localization). In 1984, Louisiana enacted the Software License Enforcement Act (SLEA) which, among other terms, state that a software license agreement can ONLY be enforced if: (a) the user can clearly read a software license notice on the software packaging; (b) the software license notice indicates that by opening the package or using the software the end user accepts the terms of the enclosed license agreement and (c) the notice states that the software may be returned if the end user does not accept the license agreement. Note how this law does not fit cloud-virtualization very well.
At the software design stage for customer software, understand the open source used, third party software used, third party licenses needed, and the effect of the rest of the IT system already in place. For example, does the custom project legally allow for cloud-virtualization? Does the software architecture need seat licenses, enterprise, cloud, or some other license structure?
Work with an experienced attorney that understands software, software licensing and the trends in this area.
Act early, users can typically have a better position in negotiating when the potential issues are identified pre-dispute and can resolve the potential dispute with the vendor. Vendors can better service users when the business and legal relationship is clearly understood, and unauthorized use is avoided.
If you have any questions regarding this article, contact Doug Kim, 864-973-6699, doug@kimandlahey.com or Cherish Benton, cherish@kimandlahey.com.
Doug Kim, a Physics major from Davidson College, began his professional career as a computer programmer and software engineer. His intellectual property career began in 1998, when he combined his business experience with his legal education and was involved with enforcing a client's patent against multiple infringers. Since then, Doug has created a well-rounded IP practice that provides legal solutions and strategies tailored to each client from multinational corporations to start-ups. Doug provides his clients with strategies to protect inventions (patents), brands (trademarks), websites, software, apps, music, photos, and websites (copyright, licenses and Internet law), and trade secret (the "secret sauce").
These materials have been prepared for informational purposes only and are not legal advice. This information is not intended to create, and receipt of it does not constitute, an attorney-client relationship. Internet subscribers and online readers should not act upon this information without seeking professional counsel.
by Cherish Benton
Like many young people, Logan LaMance had a decision to make his freshman year in college. He could continue focusing on freedom and fun or get serious and shoot for the stars. He chose the latter and it paid off. This Sunday, Logan and his partners at Kanga, LLC, will appear on Shark Tank. Their pitch? Kanga's Kase Mate is described as a "koozie for a case of beer." Their marketing slogan is, "Kooler than a cooler and keeps drinks cold for up to 7 hours without ice." You get the point, but how did they get to this point?
Logan was born and raised in Pickens, SC. He started taking classes at Clemson during fall 2014. Logan says it was the end of that first semester when he realized he needed a change in direction. The following semester he was part of an internship program lead by Young Entrepreneurs Across America, that teaches students how to start and run a business. It was a house painting business called Student Painters, LLC.
Logan worked harder over the next two years than he ever had before in his life. He put in between 30 – 40 hours per week on school work and every other waking moment was spent on his business. Logan said it was a tough place to be, both mentally and physically taxing, but he was driven and had a dream. He says, "The thing I am the proudest of is not that I brought the biggest business or made the most money, but that I fought through it, never quit and learned a lot of valuable lessons along the way."
That's when he caught the bug. After running a grueling, yet successful painting business with other students for two years, he was sick and tired of paint brushes, but he knew he wanted to be an entrepreneur. During the spring of 2017, Logan took an entrepreneur class that would change his life. The class project was to create a solution for a problem that people face. Logan says finding a good idea wasn't easy.
Then came football season. Logan and his friends were on their way to tailgate. They stopped to grab a couple 12-packs on the way. They all had coolers back at their apartments, but they didn't want the hassle of carrying a heavy, clunky cooler a mile from home to the tailgate and back, which meant they ended up drinking warm beer before long. Logan thought to himself, "Why are we drinking warm beer? That's a problem." He had to find the solution next.
Logan says he saw someone take a cold beer out of a cooler and put it into a koozie and that's when it hit him. Logan wondered, "Why don't we have the same thing for the whole case? We got it from the fridge (what made it cold), why don't we have something to put it in to keep it cold for the whole time we're actually going to enjoy it?"
That's how Kanga was born. He pitched the idea to his class and convinced them it was bigger than a class project. They created a prototype and worked with mentors through the Spiro Institute to take their idea and turn it into a business.
Doug Kim, Kanga's intellectual property attorney of the Kim and Lahey Law Firm, says, "I met the owners of Kanga, LLC through my work with the Clemson Venture Program and was immediately impressed with their inventions, marketing acumen and business decisions. To see these business owners accomplish so much while also attending college, should be inspiring for everyone."
Kanga started with a short run of 100 units to test the market and see if people would actually buy it, and they did. From there, Kanga won a first-place prize of $8,000 at Clemson's "The Pitch Smackdown," which Logan describes as a mini shark tank where they also picked up their first investor.
Fast forward to when Kanga had a successful Kickstarter campaign in 2018, and now, as they're only two days away from appearing on the real Shark Tank on ABC. Logan says, "If we can do it with a koozie for a case of beer, image what other ideas can do."
The Shark Tank episode airs at 10pm EST, Sunday, April 7.
This article is for informational purposes only. Any result achieved for one client does not necessarily indicate that similar results can be achieved for any other client. Kim and Lahey Law Firm, LLC has designated Douglas W. Kim as the person to contact for information regarding this article. He may be contacted at 864-973-6688 or at doug@kimandlahey.com.
by Cherish Benton
Douglas Kim, a longtime intellectual property attorney in the Upstate area, has been selected to the 2019 South Carolina Super Lawyers list. Each year, no more than five percent of the lawyers in the state are selected by the research team at Super Lawyers to receive this honor.
Super Lawyers, a Thomson Reuters business, is a rating service of outstanding lawyers from more than 70 practice areas who have attained a high degree of peer recognition and professional achievement. The annual selections are made using a patented multiphase process that includes a statewide survey of lawyers, an independent research evaluation of candidates and peer reviews by practice area. The result is a credible, comprehensive and diverse listing of exceptional attorneys.
Based in Greenville, South Carolina, Doug started his own law firm in March of 2018. Soon after, he partnered with longtime friend and colleague, Seann Lahey, in what is now the Kim and Lahey Law Firm, LLC. They assist clients, both domestically and internationally, who are looking to safeguard innovative ideas or inventions, secure their brand's identity, or otherwise need to protect their business interests. They take a client-centric approach toward understanding a client's needs in order to create customized legal solutions involving patents, trademarks, copyrights, trade secrets, enforcement, licensing, contracts, privacy policies, and website terms and conditions.
Doug also serves as the Chair of the South Carolina Bar Intellectual Property and Innovation Committee.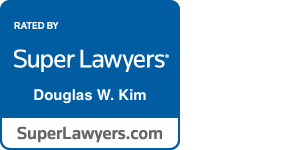 The Super Lawyers lists are published nationwide in Super Lawyers Magazines and in leading city and regional magazines and newspapers across the country. Super Lawyers Magazines also feature editorial profiles of attorneys who embody excellence in the practice of law. For more information about Super Lawyers, visit SuperLawyers.com.