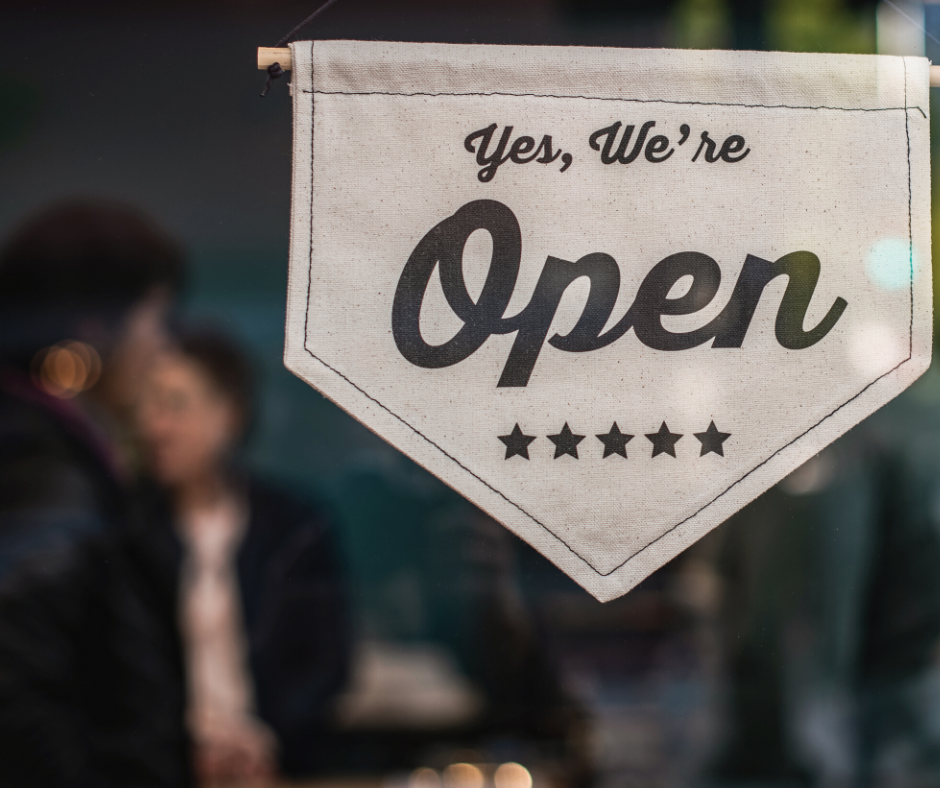 by Cherish Benton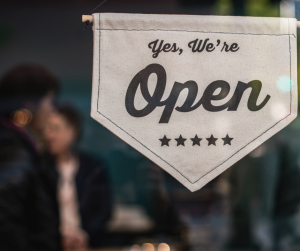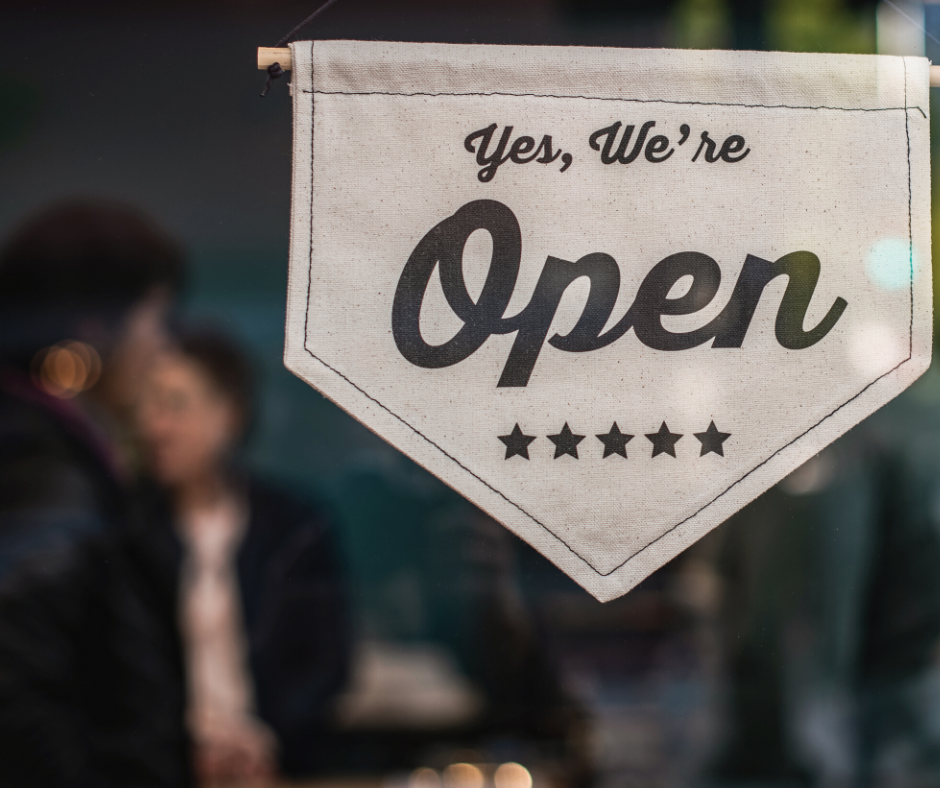 As businesses begin to open their doors again, there are many questions, including legal liability risks, that come with reopening in light of COVID-19. As of May 22, a large national firm has identified nearly 2,300 COVID-19 related claims, a clear sign this risk is not "hypothetical."
So far, we have general guidelines from the federal government, but the states have been tasked with the final decision on reopening requirements and regulations, which makes it difficult because they will vary state-by-state.
In South Carolina, most restaurants, gyms, salons, and other close-contact businesses were allowed to reopen last week, but were given eight pages of suggested guidelines. In contrast, North Carolina allowed restaurants and personal care services, like hair salons, to reopen, but has provided a lengthy list of businesses that must remain closed, like bars, nightclubs, indoor fitness facilities, public playgrounds and indoor entertainment facilities, like movie theaters and bowling.
Further, NC requires that customer occupancy be limited to 50% of the fire capacity. Georgia has the most liberal position, as it allowed all businesses to reopen in late April.
In deciding to reopen, businesses must balance the need to generate revenue with the need to protect the health of employees and clients. If someone claims to have contracted COVID-19 due to acts or omissions of the business, employment claims, Workers' Compensation claims, personal injury claims, and potentially wrongful death claims can be implicated.
The mitigation of this risk, based upon the differing regulations and guidelines, has to be determined on a state-by-state basis. "In South Carolina, a COVID-19 Workers' Compensation claim is likely to be diverted to the Worker's Compensation system, which can limit exposure for the business. This may not be true for other states," says Casey Martens, an employment lawyer for the Kim & Lahey Law Firm.
"Failure to follow basic guidelines, such as the CDC's, could result in negligence claims, such as the business breaching its duty to provide a safe work environment, or failure to provide proper equipment," says Martens, "These risks are increased for businesses that rely upon close customer contact, like restaurants, salons, retail and other businesses with frequent customer interactions. The risk to the business is not just from the customer, but from the employee as well."
There is also a risk associated with a business's reputation and customer confidence in the business. "A business's brand is one of its most valuable assets," says Douglas Kim of the Kim & Lahey Law Firm. "For example, the most valuable brand in the United States is reported to be Apple at $316 billion, followed by Google at $313 billion." So, understanding the significant risk of a negative news article reporting an employee or client contracting COVID-19 in your establishment should not be underestimated as businesses consider reopening.
Reopening is not a simple or risk-free endeavor: it requires weighing multiple factors on deciding when and how to reopen. Factors to consider include the applicable guidelines from federal, state, and local regulatory and health organizations (e.g. from the CDC to the Greenville City Council). Guidelines and safety protocols vary from business to business and state to state, and failure to follow them can significantly increase the risk to businesses. Business owners should also keep in mind that regulations, protocols and guidelines are constantly changing. It is important to be aware of all updates, and to communicate them to employees to give them the assurance and impression of compliance.
Resources:
by Cherish Benton
SBA Data Shows $150 Billion In PPP Loans Still Untapped
Reuters (5/26, Saphir, Schneider) reports that while the SBA's PPP loan program "remains active," data from the SBA "shows net weekly PPP lending has actually been negative since mid-May, as fewer firms applied for loans, and some borrowers returned funds." Reuters adds, "All told, the SBA says it had approved $512.2 billion in PPP loans as of May 21. That's nearly $150 billion less than the $660 billion allocated to the program, which was designed to keep Americans on company payrolls and off unemployment assistance." The article adds that business owners "are now worried that confusing and changing rules may keep them from converting the money to a grant, meaning they will need to pay it back. To ensure forgiveness, for instance, firms need to spend three-quarters of the funds on payroll. But for some firms that doesn't leave enough to cover overhead. Others don't have enough work to justify rehiring many of their pre-crisis staff."
Hoyer Says House And Senate Close On PPP Loan Extension
Bloomberg (5/26, Wasson, House) reports, "House Majority Leader Steny Hoyer said the House and Senate should be able to quickly agree on changes to the Small Business Administration's popular Paycheck Protection Program to give loan recipients more flexibility in using funds. The House is poised to pass a bill on Thursday that would extend the current eight-week period during which businesses must use funds to have loans forgiven to 24 weeks or Dec. 31, whichever comes sooner. It would let businesses repay loans over five years instead of two, and scrap a rule that no more than 25% of proceeds can be spent on expenses. The House also plans to take up a bill to increase transparency in the program." The article adds the "timing matters because the first companies that received loans after the PPP program opened on April 3 will see the eight-week loan-forgiveness periods begin to expire at the end of this week and in early June."
 CQ Roll Call (5/27, McPherson) reports, "On Thursday, the House will turn its attention to legislation tweaking the terms of the Paycheck Protection Program that Congress created as part of a roughly $2 trillion coronavirus relief package in March." The article adds, "A bipartisan bill from Reps. Dean Phillips, D-Minn., and Chip Roy, R-Texas, would change the current eight-week period businesses have to spend the money and qualify for loan forgiveness to 24 weeks. The Senate last week reached bipartisan agreement to change the loan forgiveness period to 16 weeks but did not pass its bill before recessing." In addition, the House will vote Thursday on a bill requiring the SBA "to publish a list of businesses that have received more than $2 million in PPP or economic injury disaster loans and other information about the loan approvals. Committees start remote hearings"
The Hill (5/26, Carney, Brufke) reports, "In addition to changing the period of time for businesses to spend PPP loans, the House will also take up legislation requiring the Small Business Administration to publicly publish information on recipients of PPP and emergency disaster loans."
Download Your PPP Loan Forgiveness Application
Last week the Small Business Administration released an updated PPP Loan Forgiveness Application.
To apply for forgiveness of your Paycheck Protection Program (PPP) loan, you must complete the application as directed, and submit it to your Lender (or the Lender that is servicing your loan). Borrowers may also complete the application electronically through their Lender.
Need help? Read our article about "Making Sense of SBA Emergency Assistance Loans," or reach out to Attorney Jason Rosen for more information: jrosen@kimandlahey.com.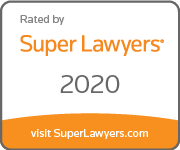 by Cherish Benton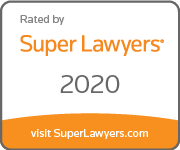 We're proud to announce that Doug Kim and Jason Rosen have been selected to the 2020 South Carolina Super Lawyers® list. Each year, no more than five percent of the lawyers in the state are selected by the research team at Super Lawyers® to receive this honor.
Super Lawyers®, a Thomson Reuters business, is a rating service of outstanding lawyers from more than 70 practice areas who have attained a high degree of peer recognition and professional achievement.
The annual selections are made using a patented multiphase process that includes a statewide survey of lawyers, an independent research evaluation of candidates and peer reviews by practice area. The result is a credible, comprehensive and diverse listing of exceptional attorneys.
The Super Lawyers® lists are published nationwide in Super Lawyers® Magazines and in leading city and regional magazines and newspapers across the country. Super Lawyers Magazines also feature editorial profiles of attorneys who embody excellence in the practice of law. For more information about Super Lawyers®, visit SuperLawyers.com.